Do you want to reduce the time, effort, and cost consumption to work with your business data? Do you want to improve the way you act with your business requirement, create apps, reports, or workflows or even connect all of them together with no code/low code? these and more can be done by Microsoft Power Platform.
In this article, we're gonna learn
What's the Microsoft Power Platform?
What're the Microsoft Power Platform Features and capabilities?
What're the main components of the Microsoft Power Platform?
What's the license required to use the Power platform?
---
What is Microsoft Power Platform?
Microsoft Power Platform is a powerful low code business application platform that enables you to build intelligent modern apps, workflow business processes, and reports depending on your business data, even as a business user, without being a professional developer or data architect.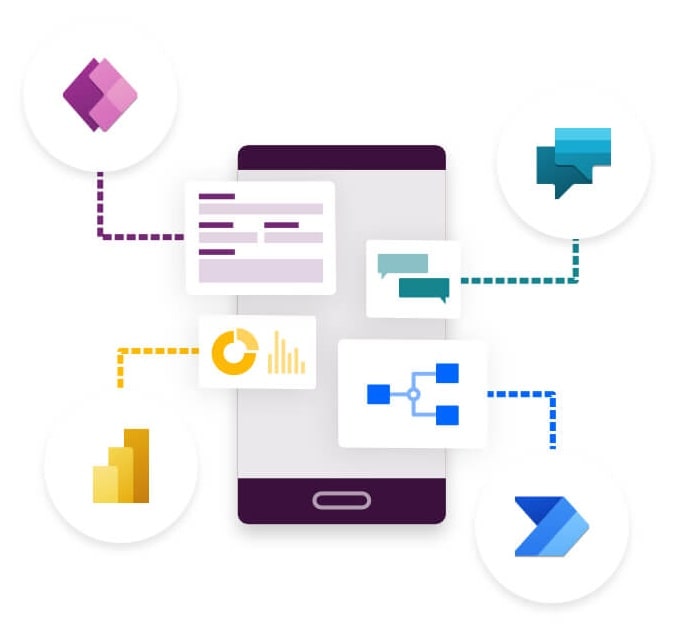 What're Microsoft Power Platform Features?
Microsoft Power Platform allows users to extend Microsoft 365, Dynamics 365, and Azure to help improve business processes, systems, and workflows.
Microsoft Power Platform quickly and easily builds custom applications, automates workflows, and integrates AI capabilities.
Microsoft Power Platform brings all your data together into a common data model, it supports multiple data connections that allowing you to bring data together from many platforms into single automation, so you can use them all in one place.
All identity is managed through Azure Active Directory, enabling rich policies and multi-factor authentication
What are the Microsoft Power platform's Products?
Microsoft Power Platform consists of 4 products:-
Power BI
Power Apps
Power automate
and Power Virtual Agents
What is Power BI?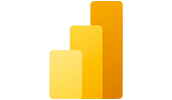 We can consider Power BI the analytic leg of the Power Platform.
Power BI combines (data gathering, data storage, and knowledge management) with analysis to evaluate information presentation for planners and decision-makers.
Power BI visualizes your data and enables you to connect to hundreds of data sources and bring your data to life with live dashboards and reports. So Power BI provides non-technical business users with tools for aggregating, analyzing, visualizing, and sharing data.
It connects to any data source to find the best insights and answer tough business questions.
It's directly integrated with Power Automate, Power Apps, Microsoft Teams, Office 365, Dynamics 365 & Azure.
You can select from hundreds of data visualizations or build your own to bring your data story to life.
What is Power Apps?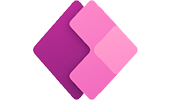 Microsoft Power Apps is a business app creator from the Power Platform that helps companies design solutions for their customers in the form of mobile or web apps. The apps you created by Power Apps live in the cloud and easily shared across departments or the entire organization.
Power Apps helps you building apps for mobiles and the web to fit your business need and take action on your data.
Power Apps provides developers or non-technical users with a very quick application development environment that mostly based on drag and drop techniques. And that what sets Power Apps different from the other Platform tools. This means that it is quite possible for a PowerApps power user to create a custom app, as there are No programming or app development skills required.
Power Apps can be used for many processes involving workflow, and transform your manual business process into an automated process that will be available for Windows tablets, iOS devices, and Android devices also using data visualization, reporting, collaboration, and more that will be helpful to your organization.
What is Power Automate?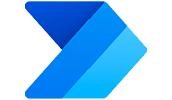 Microsoft Power Automate was power flow in the past until October 2019 and then Microsoft updates its name to Power Automate.
Microsoft Power Automate is a public cloud-based automation platform (online workflow service) that helps individuals and teams easily create automated workflows and integrate common apps and services.
Power Automate is a standalone component in Microsoft 365 that Enables you to build an automated workflow.
Power Automate has actions and triggers for interfacing directly with Power Apps.
You can use power Automate to manage repetitive business processes such as communication and decision approvals and perform tasks when events occur.
Power Automate helps you to build an automated, scheduled, and instant workflow that meets most of the business requirements.
Using Power Automate, you can manage data either in the cloud or in on-premises sources like SharePoint and Microsoft SQL Server.
You can also automate legacy processes with RPA into modern applications.
Power Automate Supports all major platforms, available on the web or with mobile on the go.
What is Power Virtual Agents?

Power Virtual Agents no-code graphical interface that create chatbots without the need for data scientists or developers.
Power virtual agents enable you to use AI-based automation to assist your customers and employees.
Power virtual agents connect to your back-end systems using hundreds of connectors that come with Power Platform.
In Power Virtual Agents, you can create chatbots using simple, graphical interface.
You can also extract starter topics from FAQ's websites, etc.
Moreover, you can deploy a chatbot to a website, any Azure Bot Framework channel, or integrate it within a Power App, and Extend your chatbot with Microsoft Azure Bot Framework Skills for complex scenarios.
How much does the Microsoft Power Platform cost?
Actually, if you are using office 365 or dynamic 365 then you have Power Platform!
Also, you can get the Power Platform through one of the Power Apps plans and this way considers the lowest cost to begin building apps on the Power Platform.
Later in our blog, we will discuss the Power Platform Licenses in more detail. however, you can read more about Microsoft Power Platform at Licensing overview for Microsoft Power Platform
---
Conclusion
In conclusion, we have quickly taken an overview of the Microsoft Power Platform and its features and the four main products in Power Platform.
Power BI is to display and analyze data.
Power Apps is to act and modify data.
Power Automate is to automate data.
Power Virtual Agents is to a no-code graphical interface.
Learn more