In this article, we will learn how to use and sign up for Power Apps trial plan step by step?
If you are new to use PowerApps, you can get a quick introduction at What is Microsoft PowerApps?
---
How to sign up for Power Apps?
To sign up for Power Apps, you must have a work or school E-mail address, as you can't sign up using your personal email address.
Power Apps doesn't support .gov or .mil addresses at this time.
In this demo, we explained in more detail how to sign up for Power Apps using the Trial plan and sign up using the community plan.
There are different ways to sign up for Power Apps. some of these ways are paid "licence" and the others are free, so let's know these ways and learn how to sign up for Power Apps?
1. Sign up for Power Apps using a Licence
You will have two ways to use Power Apps with a license.
You can use Power Apps through Office 365. If you have a license through Office 365, then you have the license to access Power Apps.
You can use Power Apps through one of the Power Apps plans that you will find on the price page.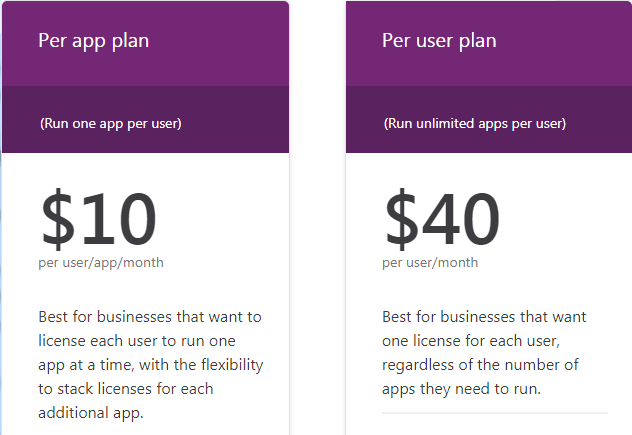 For more details about Power Apps Licence you can check this video.
2. Sign up for Power Apps for free
If you don't have any license for Power Apps and you want to use Power Apps then you will have two options.
Sign Up for Power Apps trial plan that will give you 30 days of temporary access to power apps features. So you can extend the capabilities of office 365 such as SharePoint Online, excel, team, and more. You can create and run canvas and model-driven apps, also you can create workflows with Power Automate, manage environments, and Dataverse.
Be aware, after 30 days your trial will expire, and you can request an extension of the trial or purchase a plan 30 days.
Sign Up for power apps community plan That gives you a free development environment for individual use where you can create and run applications, use Dataverse, connect to any data source using many connectors and you can use premium connectors like Salesforce, DB2, etc.
In the community plan, you can't share apps, flows, connections, and other features. with any other users of your tenant. You also can't add any other user as an environment admin or maker, or to the database roles from the admin center.
How to sign up for Power Apps trial plan?
Browse this URL and click start free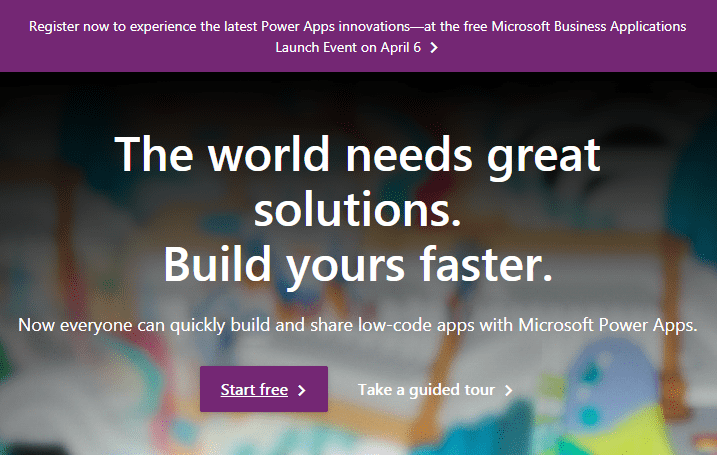 This will redirect you to a page to write your work/or school email address. , then click sign up.

Verify your identity, enter your correct phone number ,they will send a message to you with verification code.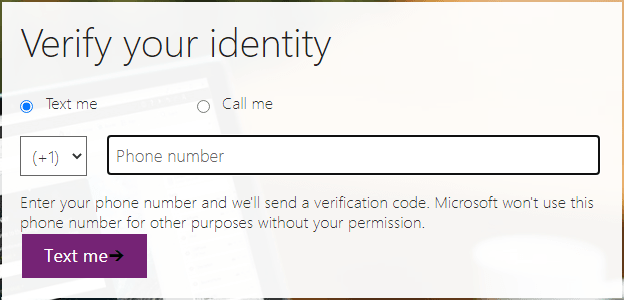 Enter the verification code and click sign up.
It will ask you if you use your work email address? Click yes I use my work email.
Then it will redirect you to a form to fill in your information, write your name that will be the name of your default environment, write your password that you will use to sign in for your Power Apps account, write the verification code that was sent to you, choose your region.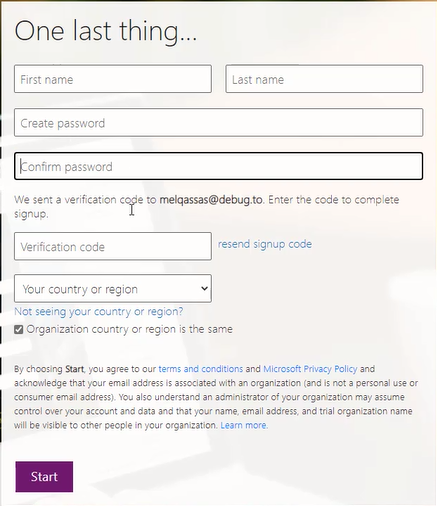 Click the start button to finish your signup process. Now it preparing your environment and then you can sign in using your free powerapps account for 30 days.
So these are the steps to sign up for the Power Apps trial plan that will give you Power Apps Plan 2 for 30 days. After that, it will expire. Once your trial expires, you can purchase a plan. If you are already using Power Apps with Office 365 or Dynamics 365, this is the right plan to try out the premium functionalities of Power Apps, which are available with Power Apps Per User Plan.
Conclusion
You can use Power Apps through one of the licenses provided or through office 365 or you can sign up for free to use Power Apps through the free trial plan that will give you Power Apps Plan 2 for 30 days, or through the free Community plan
See Also