One of the frustrating aspects of both Power BI Service and Power BI Report Server is the default display of the filter pane in read view.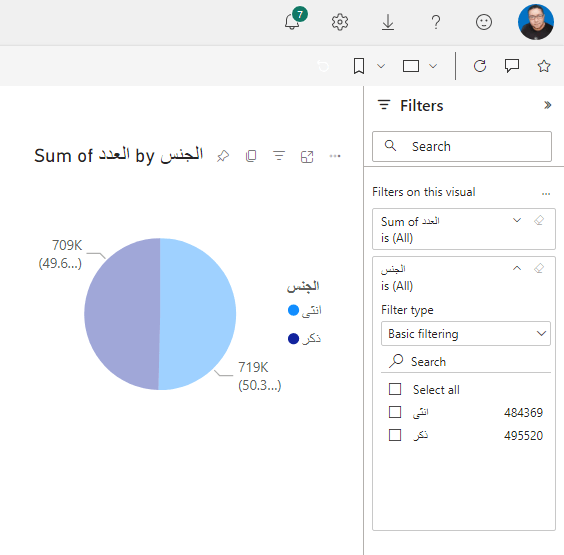 In this article, we will explore how to hide the filter pane in Power BI report view, preventing any misleading visualizations when browsing a dashboard in Power BI as stated below.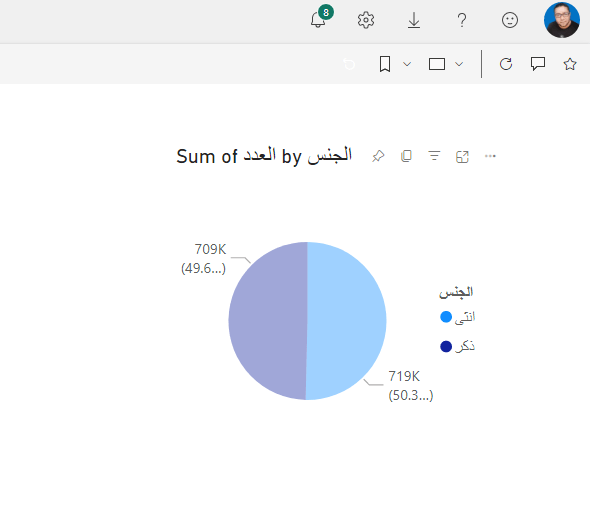 ---
What's Filter Pane in Power BI?
The Filter Pane is an interactive panel located on the right-hand side of the Power BI report canvas. It serves as a central hub for data filtering, allowing users to control, customize, and refine the data displayed in visuals, such as charts, tables, and graphs.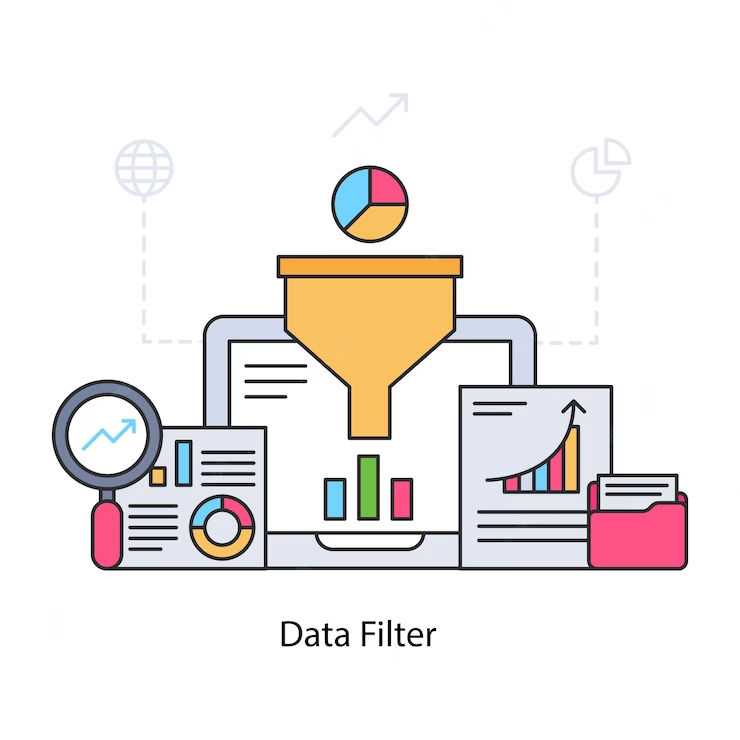 You Migh also like to read How To Ignore Slicer Filter In Power BI?
Benefits of the Filter Pane in Power BI
The Filter Pane simplifies the process of drilling down into specific data subsets and exploring data from various angles without the need for complex queries or formulae.
The Filter Pane facilitates an interactive data exploration experience, allowing users to focus on specific data subsets, ask targeted questions, and derive meaningful insights quickly.
The Filter Pane enables faster decision-making processes. Users can instantly filter data and gain insights, resulting in more agile and data-driven decision-making.
The Filter Pane empowers users to tailor the report's appearance and content to match their unique requirements.
Type of Filters in Filter Pane Power BI
Visual Level Filters.
Page Level Filters.
All Pages Level Filters.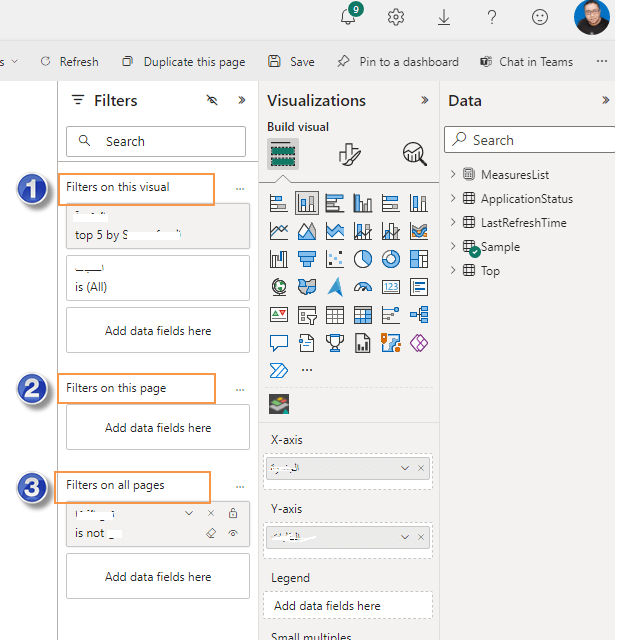 1) Visual Level Filter in Power BI
Users can apply filters directly to individual visuals on the report. For instance, a user can filter a bar chart to display data for a particular region or product category, providing a more focused view of the data.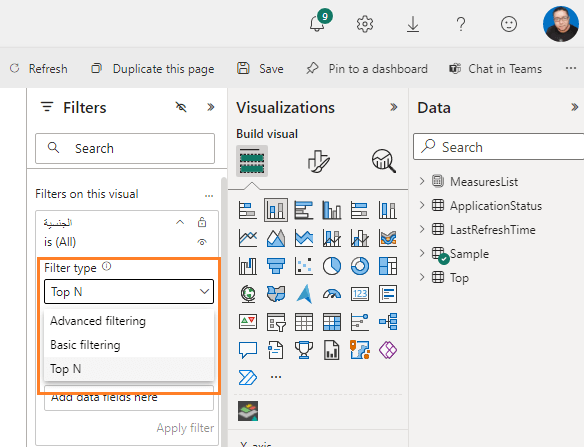 2) Page Level Filters in Power BI
Page level filters impact all visuals within a specific report page. This feature enables users to maintain consistency across visuals, ensuring that a unified filter context is applied throughout the page.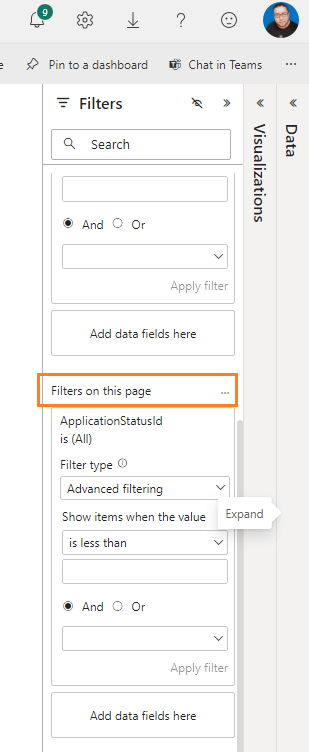 3) All Pages Level Filters in Power BI
All pages filter extends the scope of filtering to all report pages across the entire report.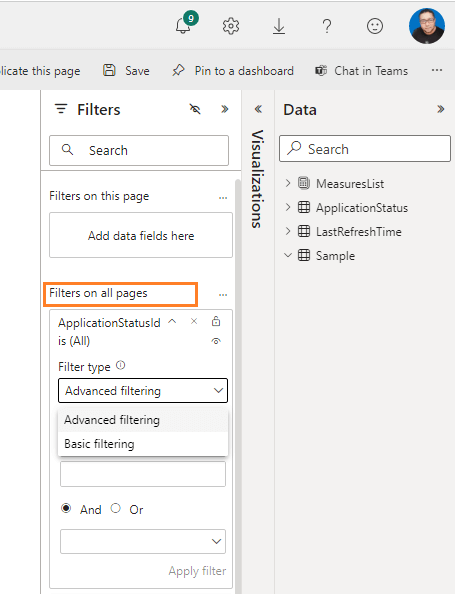 ---
How to Hide Filter Pane in Power BI?
To Hide Filter Pane in Power BI in the read view, you have to do the following:
Open your Power BI Report in Power BI Desktop or Web.
Expand the Filter Pane.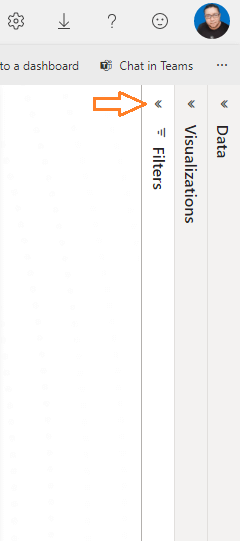 At the top of Filter Pane, click on the Eye button to hide Filter Pane in Power BI reading view.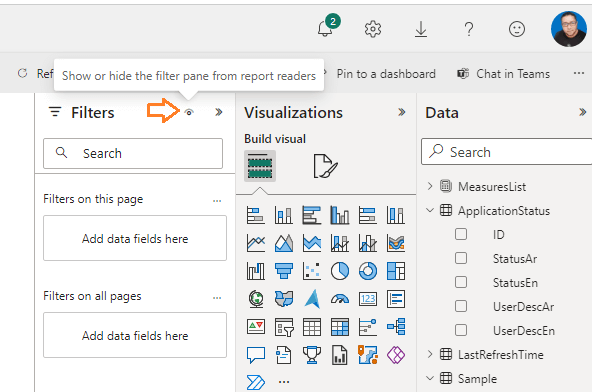 Try now to browse the dashboard, you will note that the filter pane is not shown as stated below.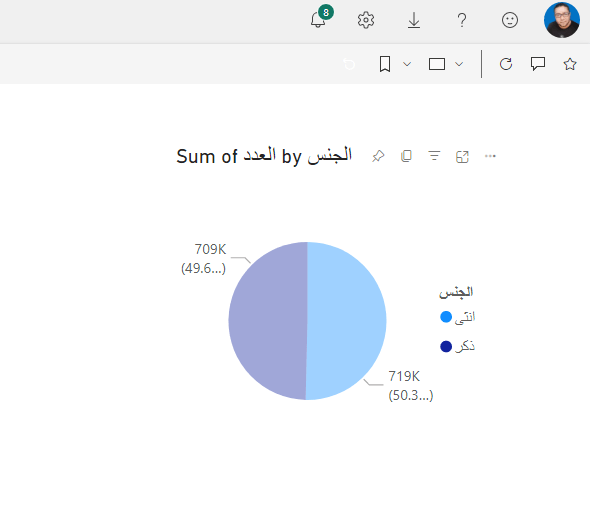 How to Hide a Specific Filter in Filter Pane in Power BI?
If you would like to show the filter pane and just hide a specific visual/page filter, you can just click on the eye icon beside each filter as stated below.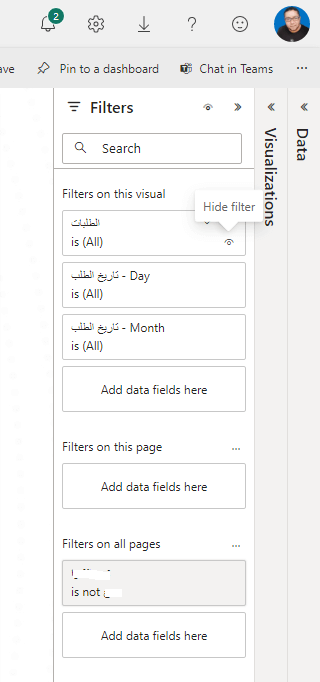 ---
Conclusion
The Filter Pane in Power BI is a powerful tool that significantly enhances the data exploration and analysis experience.
In this post, we have learned how to show or hide filter pane in Power BI reading view. Moreover, we have dig into explaining the benefits of the Filters Pane and its types in Power BI.
See Also