How to share powerapps with external users? We learned in the previous articles,
Many of you asked, Can PowerApps be shared with external users? and How do I share PowerApps with external users? so let's know the answers to these questions.
Besides sharing the canvas app with users inside your organization, the Canvas app also can be shared with guest users of an Azure Active Directory tenant.
The guest user must have a license with Power Apps either from the home tenant of the guest user or from the tenant that is hosting the shared app.
Add the guest user in the Azure Active directory.
you will need a role, such as the Global Administrator role or any of the limited administrator directory roles ( guest inviter or user administrator), that allows you to create users in your tenant directory.
Sign in to the Azure portal as an Azure AD administrator
From the left navigation select Azure Active Directory.
Under the Manage section on the left select users.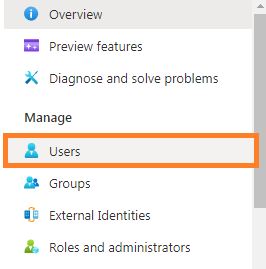 Choose Add New guest user from the top of the right panel.

On the New user page, select Invite user and then add the guest user's information.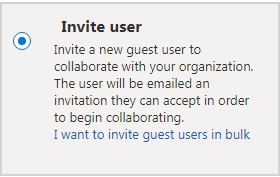 Select Invite to send the invitation to the guest user.
Share the Canvas App with guest user

Open the make site
Choose your app that you want to share with the guest user.
In the Power Apps shared panel write the name or the e-mail of the guest user and it will be available to share your app with.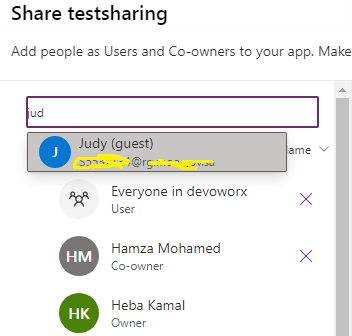 Guests can only be assigned the User role, and not the Co-owner role, for apps shared with them.
that's how to share powerapps with external users.
Conclusion
An external user is a user that is not managed through your (Azure) Active Directory. They must be added as a guest user to your Azure AD in order to access your tenant, either by manually adding them to your Azure AD users or by using one of the underlying services (such as SharePoint).
See Also