This is part 2 of the Microsoft Power automate tutorial in which we will explain how to use Power automate. To know what is Microsoft Power Automate?, please check Part 1.
Microsoft Power Automate is a cloud-based automation platform that allows users to build automated processes across different apps and services in no-code/low-code.
Power Automate performs repetitive business tasks, end to end. Automated workflows free up your time so you can focus on bigger goals.
How to use Power Automate?
Getting started with Power Automate is simple, you just need an email address and open the Power automate site.
There are two ways to use Power automate, you can use it for free or using your license. Power Automate offers both free and paid service levels.
To use Power Automate, all you need is a web browser and an email address
Microsoft Power Automate free license
You can use Microsoft's free offering, which has limited user rights.
All you have to do is to sign in to office.com. If you don't have an email you can create one by signing up for a free version of Office and registering for free and you would be ready to start using Microsoft Power automate.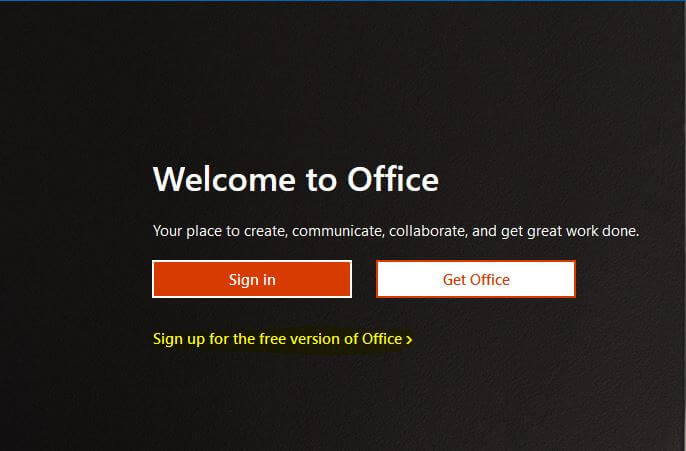 After you sign in to your account, you will find Power automate in the app launcher, or listed in all apps that you have access to. Now you can start to use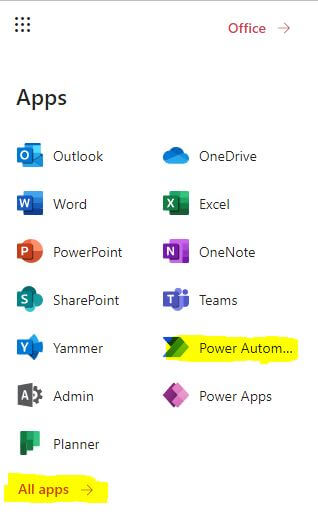 Now you will open your free Power automate and start to create your flows.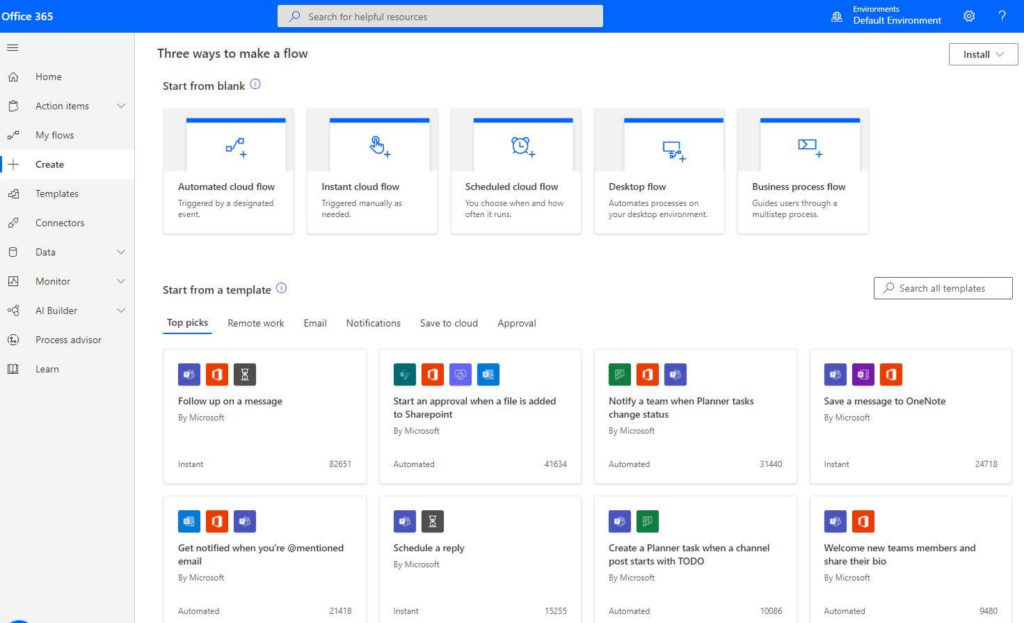 Power Automate Desktop free
Power Automate Desktop is part of the Power Automate platform.
The free version of Power Automate Desktop is intended for individual users who want to increase the productivity of their work on a personal level.
The Power Automate Desktop software that is bundled with the Windows 10 Pro license, allowing users, citizen developers to start instantly, and at no cost. 
there are some restrictions on the free Power Automate Desktop

You can access your flows from your desktop only
You can only access your flows from your desktop not from the Automate platform
You can't use AI builder to extract data from documents
You have to trigger your flow manually as You can't schedule your flows
Microsoft Power Automate with subscription
you can sign up for a free 90-day trial of Power Automate and you can activate your subscription at any time during your trial.
you can check the Power Automate pricing page to decide which license will fit your requirement.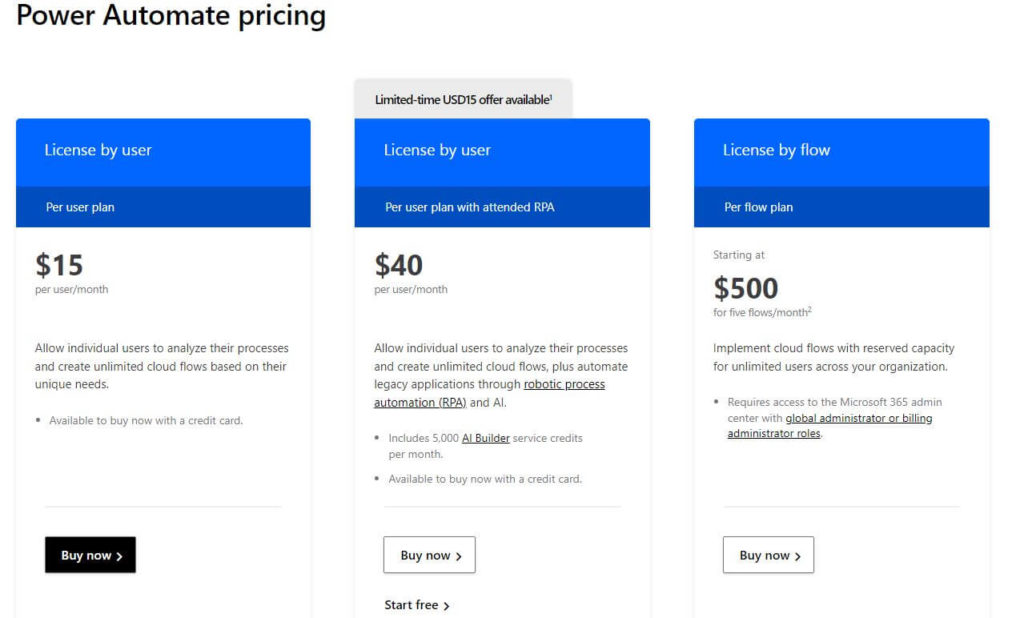 Ways to Create Power automate flows
You can start building your flow from blank or start from a template. On the home page in the Create section, you can start building your flows.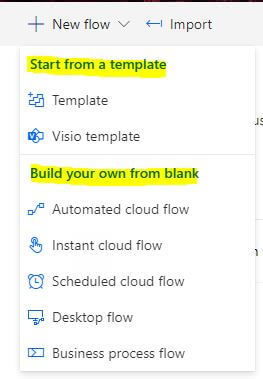 Create flow from blanck
To understand the flow types and which flow you will decide to choose you can check the first part what is Microsoft Power Automate.
Power Automate templates
Instead of creating a flow from scratch, there are different types of templates you can use depending on your process.
Power automate gives you many templates of flows that you can start with. You can find all the templates in the template section on the left navigation.
The templates are classified into many groups such as Approval template, Button, Email, Events, etc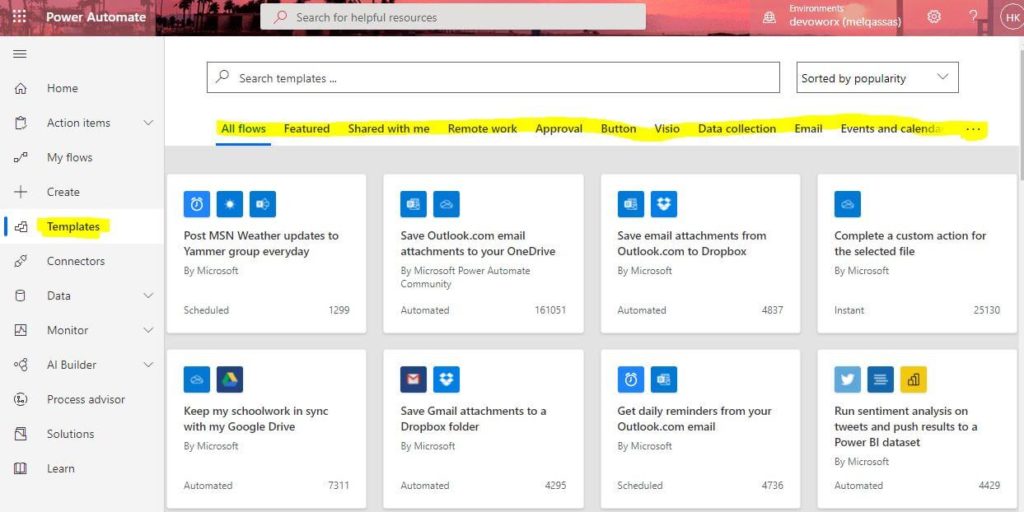 Power Automate Connections
From the connectors section in the left pane, you will see over 600 connectors that you can use to connect to your cloud data.
How to create a new connection on Power Automate?
Navigate to "Data", under "Connections", so you can add new connections with other applications.
Click on the "New connections" tab to see all the different applications you can create connections with.
Select the +sign on the right of the conection you want or click on the connection name sand start building your connection.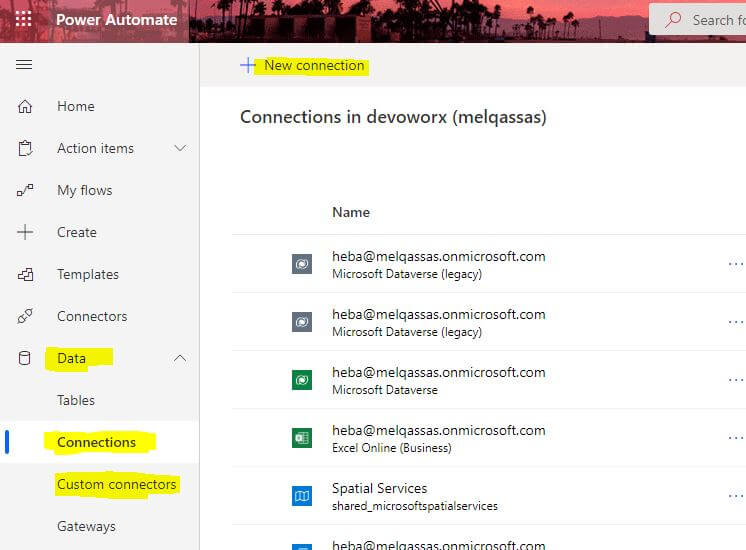 SeeAlso